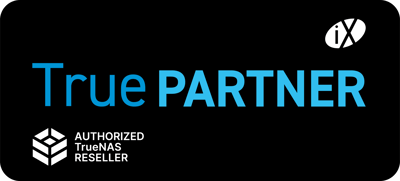 Serving the Southeast for More Than 4 Decades
Marshall Graphics has been in business for more than four decades as a premier value-added reseller of high-end systems to the video and audio industries. Marshall Graphics Systems are specialists in video and audio editing systems, live production systems, shared storage, archiving, web-streaming, graphics systems and many more. The manufacturers they represent are the best in the industry.
Their customers include broadcasters, cable production companies, post-production facilities, production companies, religious organizations, schools, audio studios and government and sports venues.
Marshall Graphics also provides highly trained and certified professional services in:
● System design
● System Installation
● System commissioning and support
● System Consulting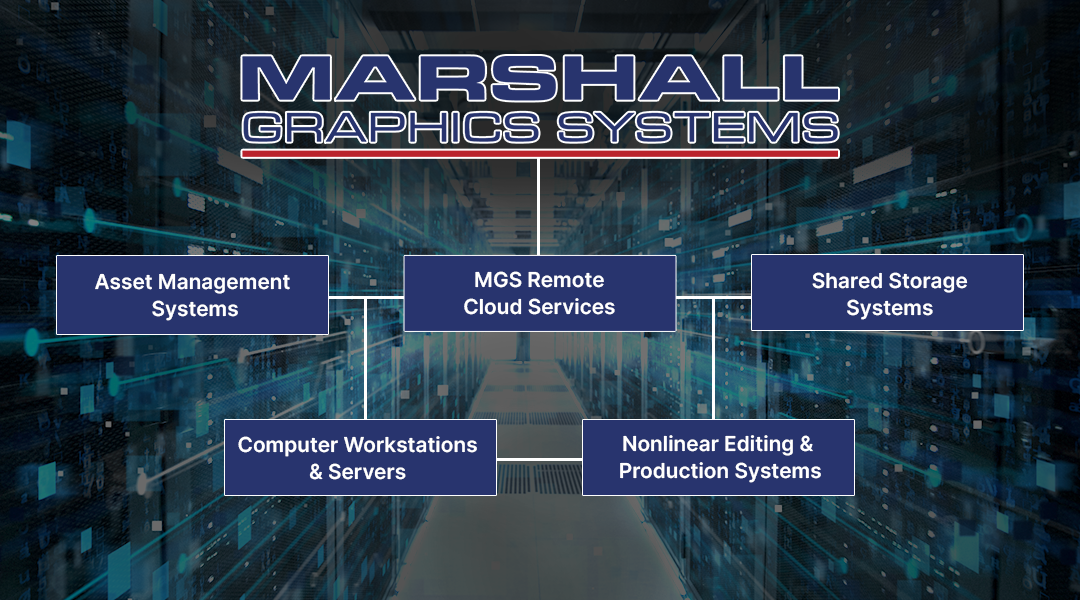 Interested in TrueNAS from Marshall Graphics?
Please complete this form and your information will be shared with Marshall Graphics.
iX is an Open Source pioneer and the company behind TrueNAS®, the world's most deployed storage software. Used by millions, TrueNAS® lays the foundation for the Open Storage Era so that all organizations can access the benefits of True Data Freedom. TrueNAS® enables users to harness the power of the legendary ZFS file system and provides unified and hyperconverged storage for private and cloud datacenters, with the reliability and performance demanded by virtualization, backup, and other data-intensive workloads.
Thousands of organizations around the world have chosen TrueNAS® Enterprise systems and support from iX to scale-up or scale-out their infrastructure while leveraging Open Source economics. Founded in Silicon Valley in 2002, iXsystems is a profitable self-funded company with no outside investors. This independence allows the company to focus solely on making users and customers successful, offering an alternative to traditional commercial storage systems that are proprietary, restrictive, and often overpriced.
STORAGE FLEXIBILITY
TrueNAS simplifies storage in any editing environment, integrating with Windows, macOS, and even Linux clusters and rendering farms.
HIGH-SPEED INGEST, EDITING & SHARING
TrueCache ingestion engine and fast interconnects from 1 to 100GbE provide maximum bandwidth and simple integration into existing environments.
CONTENT IN A FLASH
Available in All-Flash and Hybrid disk/flash designs, TrueNAS provides flexible performance and capacity that scales and expands to meet the needs of your workload, from ingest to post-processing.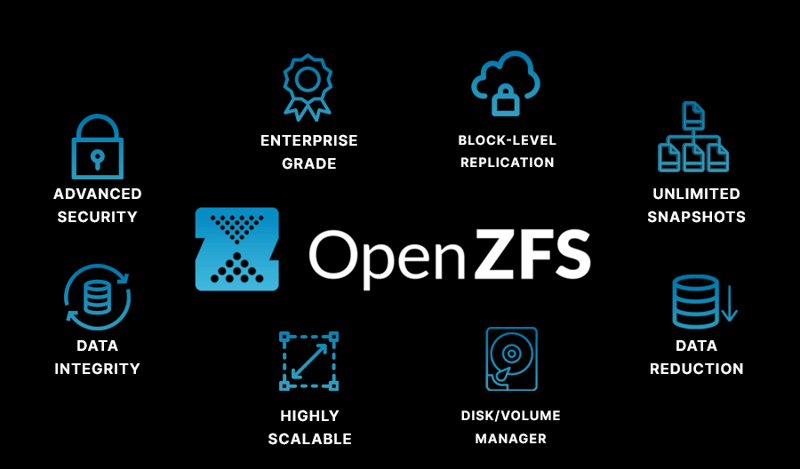 TrueNAS® Enterprise storage appliances are the ideal solution for your next-gen M&E workloads, no matter their size. Whether you're working on a major film in 8K, editing audio for music or special effects, or just doing light file sharing, TrueNAS can be integrated at any stage of the production lifecycle.
The key reason for this is the ZFS file system, which is perfectly suited for performance and reliability. Built on the famous ZFS file system, TrueNAS Enterprise is optimized for performance and reliability. With ZFS, new writes go to memory instead of immediately to disk like traditional storage, thanks to the adaptive replacement cache. This saves valuable time during video production and synchronization for the production team. ZFS also uses a transactional file system, so new writes have zero effect on the production workflow, providing the advantages of a flash storage system. Additionally, the transactional file system allows for easy recovery and rollback of any data lost from power outages.
TrueNAS offers a powerful feature called L2ARC, which allows users to add a large number of NVMe devices to the storage appliance. These NVMe devices are then used as read-cache, providing the performance of a flash system even though the underlying storage is disk-based. This feature is particularly useful for media and entertainment workloads, where fast access to large amounts of data is critical. By utilizing NVMe as read-cache, TrueNAS is able to deliver high-speed data access, even when dealing with massive file sizes. This results in faster rendering times, shorter production cycles, and overall increased productivity for media and entertainment professionals.
TrueNAS® Enterprise systems pair the ultimate data protection and efficiency features of OpenZFS with enterprise-grade hardware to take the guesswork and worry out of storage and data management. Flexible configuration options, including high-availability and all-flash configurations, make it easy to integrate TrueNAS Enterprise appliances into your M&E environment.